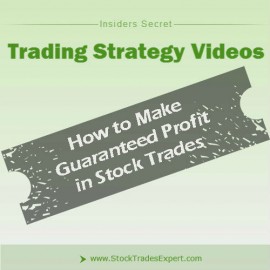 This is the last preview video for the StockTradesExpert.com home study course showing you how to make a guaranteed profit if the market stays where it is and *unlimited* profits if it goes up or down (it doesn't matter)…
Enjoy the video, and I hope you decide to try it for yourself 🙂
This video shows the power of trading with confidence and how to create your own 'opportunities' when trading as a business.
I only took this opportunity 2 times and have a $485 GUARANTEED profit with the potential of UNLIMITED profits…
What's cool is that you can do this 5, 10 or even a 100 times!
… it's really a 'must see' video,
I think that will be the last preview video, so be sure to sign up and get the full course so you can duplicate this success for yourself!

Check out the video below
Please enter your comments or thoughts on the video or your trading strategy in general.
Related posts