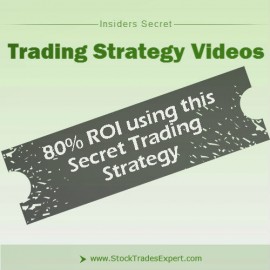 This video reveals the 2 biggest laws of the stock market that you need to understand to make money in stocks.
This is one of my Live accounts where you can see that one of the trades could get me about 80% to 95% ROI* at expiration irrespective of whether the market moves up or down. Not to mention the investment is only $1600, this is just to show you that you don't need a ton of money in stock market as an investment to succeed.
Using the tactics that I teach you are actually taking advantage of market fluctuation, you make money no matter which direction market moves. This is the kind of trading that professionals do.
All you have to do is sit, watch and collect the money at the end of the trade its that simple. This is truly a secret system that only professional traders know.

Check out the video below
ROI => Return on Investment
Please enter your comments or thoughts on the video or your trading strategy in general.
.
Related posts