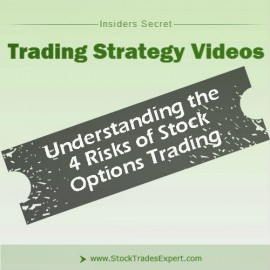 This short video is an *excerpt* from a video we did for the StockTradesExpert.com home study course.
Every business has risks. What are the risks in this trading business?
There are 4 risks and you should know what they are if you're going to be successful, and I talk about them in this video – all except one.
The four risks are:
1) Concentration of Risk
2) Overlapping Trades
3) Correct Allocation of Capital
4) Overtrading / Over Adjusting
Luckily, these risks are easy to manage.
This is an *excerpt* from a video within the StockTradesExpert.com – not the full video – but it explains what 3 of the risks are and what you need to do to manage them.
Check out the video below
Please enter your comments or thoughts on the video or your trading strategy in general.
Related posts